Bernadette Tyan
My work and business operates globally, interacting with a wide range of people inclusive of blue chip companies, global TV media, international publishing houses and prestige magazines worldwide, I needed a web and e-commerce specialist accustomed to delivering effective, innovative, flexible and first class service to a world beating class and standard, and I wanted all that, plus great service and a positive attitude!  I didn't think such a webcompany actually existed, until, I found Dual Media Ltd. Now I can actually relax and enjoy doing business on the web, it is fabulous now. Dual Media in a word? Brilliant.
"Dual Media have made my business on the web thrive, giving me more time to focus on my other business demands. Don't waste your time looking for your dream web and e-commerce company - you just found it: Dual Media Ltd.
Bernadette Tynan
bernadettetynan.com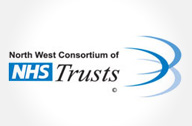 North West Consortium (NHS)
Dual Media was appointed to provide the North West Consortium of NHS Trusts with a website and active database.
The North West Consortium is a voluntary association of NHS Trusts which provides, maintains and manages on behalf of its members NHS specific lists of approved Contractors and Consultants to undertake works of new building, maintenance and repair and design and management of new capital projects.
Dual Media supplied the North West Consortium with a website and active database.  The database in particular was an extremely complex system but Dual Media demonstrated at interview their understanding of the project and provided solutions to improving communication channels with our members, suppliers and internal management.
Staff at Dual Media has always been friendly, approachable and accommodating. They have worked closely with ourselves and any amendments or brief changes deemed necessary were taken on board without issue and incorporated into the database.
In particular Adam Taylor our website designer is an extremely conscientious individual who performed all tasks to a very high professional standard. His work for the North West Consortium has been most focused and his capabilities and hard work have helped me and the Management Group to achieve our aims and objectives.
Hazel Hillen
General Manager
North West Consortium of NHS Trusts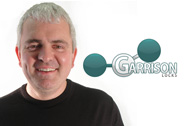 EMSecure
Dear Dual Media Team
Firstly, I would like to say a huge thanks to all of you for your hard work, patience and understanding. As you know, we had a tight time frame to get the site designed, built, tested and live. You didn't fail to impress both myself and my sales team. Thanks to Adam and Andy for the continued support, also Jim for his organisational skills.
I am impressed with the sites feel and ease of use. We are now uploading products and images with the simple Process you designed for us. It's as easy as 1-2-3.
Google Ranking at Garrison,
As you were aware, we had a site with superb Google ranking. We were concerned that the
new site may drop our well earned ranking. It has in fact enhanced the positions on a few pages and we are still enjoying pole position on "van locks" "van slam locks" and we
have a new position for "van security locks" #1 – that's the top you know !!

Richard Breslin
Managing Director
EMSecure Garrison Ltd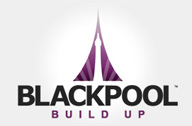 Blackpool Build Up
awaiting new testimonial
Roberta Austin
Senior Management
Blackpool Build Up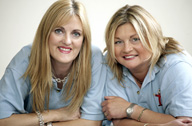 Talking Tots
We have worked with Dual Media since the earliest days of Talking Tots. Previously, we had a very 'home made' website, so we were thrilled with the innovative, child friendly look that DM achieved, a miracle in itself with the amount of information we were throwing their way! Since our initial main website, DM have developed a secure franchisee site, which takes online payments and a forum for our franchisees to chat and exchange ideas. Both of these were ideas put forward by DM, to help us develop the brand and the business and we were only too happy to adopt them……….successfully, we might add!!
DM now provide ongoing IT support to our ever growing team of franchisees and are always available when we ring with our 'urgent' requests! We wouldn't hesitate in recommending them to any business!

Lisa & Tracy
Company Directors
Talking Tots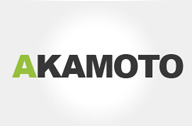 Akamoto
I have worked with Dual Media for 5 years now and have recently had a website revision which included a facelift and Dual Media latest search engine optimisation techniques integrated. I have complete trust in Dual Media as I have had nothing but positive feedback and success from my website. The site operates fast and easily allowing my customers to easily place orders and take payment online. Last year I had a email application added to my admin section on the website which allows me to send full colour html emails to all my contacts and clients automatically from the website, I do this once a month and it has improved my sales dramatically.
What I am most impressed with is the search engine performance of my website, I currently rank number  1 in the world for a lot of my product search terms such as "nitrous systems, exhaust flamer, street racing UK, nitrous oxide kits, electric supercharger, fake dump valve" and many more, these bring me a lot of traffic which in turn convert to good sales.
 I highly recommend Dual Media service to anybody looking for a online media specialist, they know there stuff and in all areas, I had worked with 2 web companies before discovering Dual Media and my past experiences were not good, faith restored, thanks again.
Marc Madeley
Managing Director
Akamoto.co.uk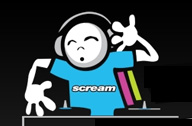 Scream Management
Here at Scream Theatre School, our website is very important to us, and helps towards our business success. Dual Media were a joy to work with, exceptionally knowledgeable and understanding, and created our fantastic new website from the initial designs to execution, with professionalism, great quality and the speed of service that we expected... Very impressed!!
Tracey Bell
Managing Director
Scream Theatre Schools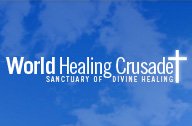 World Healing Crusade
Thank you for the excellent service that you and your team have given to World Healing Crusade over the last thirteen years. You have provided our Charity with up to date advice and implementation that has enabled us to go from strength to strength!
As you know we always tender for competitive prices prior to work being completed and I am happy to say that Dual Media has always been extremely competitive. You provide effective, affordable solutions which are always delivered on time and within budget!
I must congratulate you on your business support and 'follow ups' as well. Having current information is vital to every business. I think that your SEO service is first class!
I readily recommend Dual Media to any one that wants an imaginative, effective and well-priced website. Your customer support is second to none and I am pleased to be associated with the company and wish Dual Media well for the future.
Andrew Butterfield
(Minister)
World Healing Crusade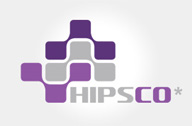 Hipsco Ltd
We have used Dual Media from the start of setting up our company 5 years ago. Home information packs were a concept that may or may not of come into effect by the government, I decided to produce a website early and try get ahead of the competition should the come into play. I asked Dual Media what would be involved in getting a simple website put together that I can update industry news to estate agents and solicitors, collect their contact details to be kept updated, send a E-News letter to my contacts from the website, a good looking corporate brand identity and also to get to the top of Google before all the big players jumped on the band wagon, not a big ask !!!
2 months down the line Hipsco was number 1 in Google, yahoo and msn for the 3 major search terms and I was receiving a lot of agents signing up to the website, estate agents, DEA's and solicitors, I quickly became the number 1 online resource for HIP's.
When HIP's did come into play we could of sold the website at the number one in Google but we decided to go ahead and compile and produce hips in house ourselves,  but we would need a online complex system to do this as we did not have the cash to pay multiple staff. Dual Media created us a outstanding system that can do anything and more that we require, it interacts with the client, the local authorities, solicitors and estate agents to extract and compile data into a home information pack.  We are ever adding to our site and system working hand in hand with Dual Media, we are now one of the biggest HIP providers in the UK with a multi million pound turnover with little staff resources. We could not have come this far or at all with the dedication and expertise put in to play by Dual Media. Thank you all so much
Richard Richmond
Managing Director
Hipsco Ltd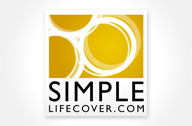 Simple Life Cover
I would definitely recommend Dual Media to anyone! From first meeting the team they were extremely professional and delivered a first class service. I had very definite ideas about what I wanted my website to look like and what I wanted from it. The team at Dual Media managed to create a site that looked and worked better than I could ever have imagined and my income has been boosted from it dramatically! A big Thank You to all of you, I look forward to working with you all again in the future.
Samantha Richmond
Company Director
Simple Life Cover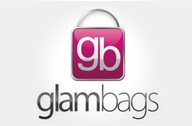 Glam Bags
I was introduced to Dual Media through a close friend that works with the team at Dual Media. We had a business opportunity of selling top quality handbags to women at arranged parties. We needed a logo brand, colour scheme, business cards, flyers, invitations and various other print works.  We brought pretty much nothing to the table for Dual Media to work with, At the meeting my wife any myself discussed our position,  The lads at Dual Media immediately started throwing ideas on the table, and even came up with the name Glam Bags for the company name, my wife loved it. From here they registered our domain names, produced a superb logo and all our hard copy marketing material with a great colour scheme, logo and feel, we are often complimented on how good our brand looks.  We have a logo that people remember and immediately recognise which is just what we needed. I would highly recommend using Dual Media for any type of work as there obvious experience, enthusiasm for their work and attention to details is simply priceless.
Steve Wright
Glam Bags